Kettle River Canoes Wood-Canvas Canoe Repairs and Restoration
canoeshop.ca
Adoption Service 
There are people who have an old canoe and can no longer take care of it. Meanwhile, there are people who want a canoe and do not have one.

For the price of the restoration (and the cost, if any, of acquiring the canoe from the current owner), you will own a fully restored wood-canvas canoe.  We do not touch the canoe until you sign the work order.  That way, the canoe is restored to your specifications. contact us.
Ordering
We send you a work order with a detailed description of the restoration.
You pay $500 when the order is signed, then a third of the balance when the project begins, when the canoe is canvassed and when the canoe is completed.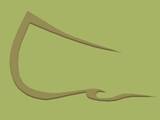 Kettle River Canoes
P.O. Box 2324
7480 4th Street
Grand Forks, BC V0H 1H0
250-442-0312
Any Relationship Really Worth Having Is Worth Preserving
Prices in Canadian Funds.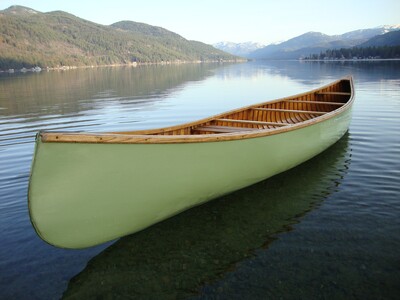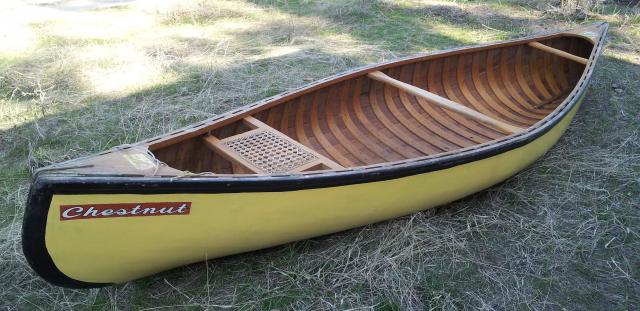 Adopt a 17' Chestnut Prospector
This is it, the real deal.  The quintessential wilderness tripping canoe .  Most modern canoe manufacturers have a "Prospector" in their catalogue.  They are trying to emulate this canoe with varying degrees of success. Beam - 36"; Depth - 14.5"; Weight - 82 lbs; Capacity - 950 lbs  Fully Restored - $5,900
Chestnut Pal
This is the ideal "cottage canoe".  The best all-purpose canoe ever built, it is perfect for a quiet paddle on the lake or an extended trip. Beam - 36"; Depth - 12.5"; Weight - 72 lbs; Capacity - 750 lbs.
Fully Restored - $5,900
At 11' long, this is the perfect solo cacnoe.  Beam - 34"; Depth - 12"; Weight - 38 pounds; Carrying Capacity - 350 pounds. Fully Restored $4,700
Adopt a Chestnut Featherweight Canoe - 38 pounds